And now a word from our interns. . .
Access4Bikes Foundation is powered by volunteers who are positive and motivated by the future. Some of those volunteers are the future. Meet our interns, Julia, Emerson and Andrew, who are learning and leading the way of advocacy in Marin.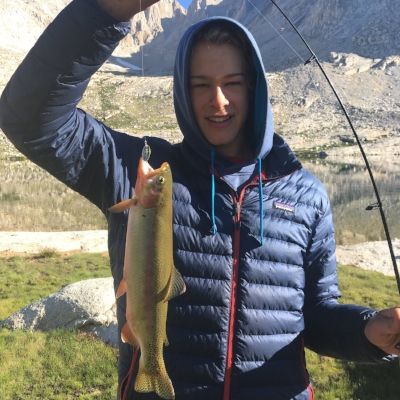 Former Intern, Andrew Tilley
The following is a letter Andrew wrote to our Board about his time as an A4B intern. You would never know he was uncomfortable with public speaking; he was a natural!
Now that I am at Cal Poly, I've been reflecting on the internship and how valuable it has been to me. As an introverted person, the public interaction aspect of my work with A4B has helped me grow and become a more confident person, whether it be speaking in front of the Board of Supervisors, or selling bike raffle tickets. I can't even begin to describe how uncomfortable asking random people to buy tickets made me feel, but doing it helped me become more comfortable putting myself out there. I feel that the generous pay I received is minuscule in value compared to the experience I've gained and the things I've learned. I want you to know that your mentorship has been extremely valuable to me, and I can't wait to help out A4B for free when I'm back in Marin.
Much thanks, Andrew

Current Intern and all around Rockstar, Julia Raddue
I am an intern at Access4Bikes, a junior at Marin Academy high school and race in the NorCal Mountain Bike League. I grew up in Marin and have participated and worked at Fairfax Cycling Camp for over five years. I am also an avid cross-country runner, soccer player, and skier. I have grown up having the privilege to be on trails either on my bike, in my running shoes or on my skis. I believe that the solution to being happy, healthy and staying out of trouble is being able to enjoy the great outdoors.
On behalf of A4B, Julia has lead successful membership and election drives, done lots of trail work, worked tirelessly at our annual fundraisers, and everything else we've asked of her. The future of mountain biking right here.